By
MarketPlays
- Wed Jun 15, 2016 2:44 pm
- Wed Jun 15, 2016 2:44 pm
#1404671
A Celebration of Craftsmanship & Urban Lifestyle
26-27 August 2016, Grand Indonesia
www.makersmarket.id
WHAT IS MAKERSMARKET?

MakersMarket is a 3-day pop-up market by
MarketPlays
that aims to express the meaning
behind Indonesian craftsmanship, celebrating its works,
and educating to the public its various forms of identity and values.
We would like to bring appreciation and recognition to the diligence
of our local craftsmen, and reintroduce to the general community the eloquence of it
that has been lost through the changing times.

We will be putting a particular focus on craftsmanship, but will not be limited to it.
We are aware of the culture that surrounds it, and other related items of urban lifestyle nature.
Therefore, expect to find the denim to your leather goods, and the completing shirt to your natural-dyed top.

Leather Goods - Woodworks - Ceramics - Handmade Jewelry
Denim - Apparel -Home & Living - Food & Beverages

Ranging from leathercrafting workshops up to calligraphy and natural dyeing,
we would like to show the public the earnest hard work that goes into a single crafted item,
and invite them to experience it first hand. Learn from some of the best local craftsman
who genuinely love sharing their art with others.

In aims to educate and broaden the general public's view on craftsmanship,
we will be providing several clustered exhibition spaces and displays where on-lookers
may learn more on what goes into the creation of a certain product,
or the history behind specific crafts.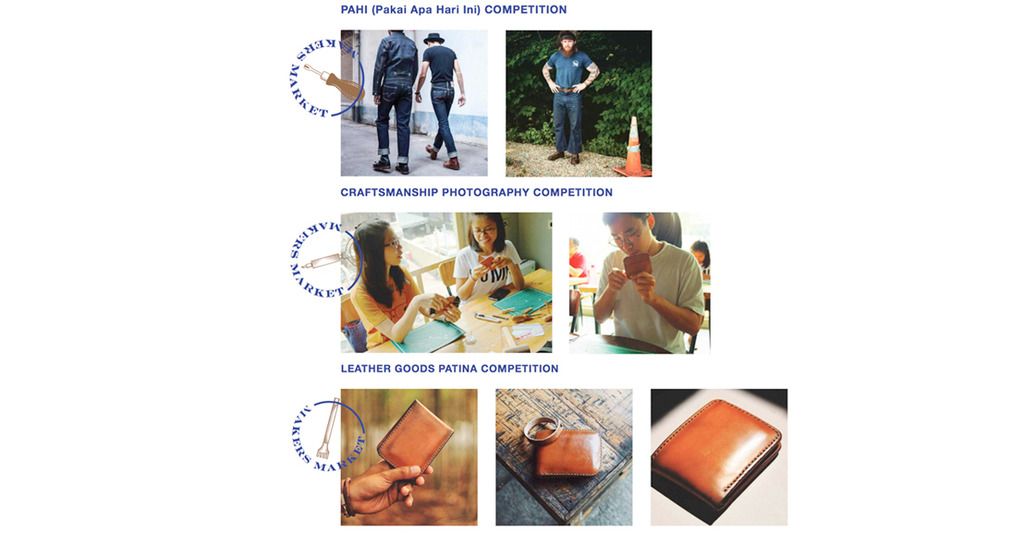 There will be several competitions held on the days of MakersMarket, while some will be pre-event extensions.
For example, our leather goods patina competition will start months before MakersMarket,
with the top 10 being displayed throughout the event, and winners announced at the end.
Stay tuned for updates on our competitions, and be sure to join in.
OUR INVITATION
We would like to invite all members of Darahkubiru to join us in this celebration of craftsmanship and urban lifestyle.
If you have any questions, feel free to ask in this thread, or e-mail us at
hello@makersmarket.id
.
For the full information on MakersMarket please check our website
www.makersmarket.id
.
Add us also on Instagram at
@makersmarket.id
.
WWW.MARKETPLAYS.ID
A selection of over 900 craftsmanship & urban goods, from more than 300 local brands.