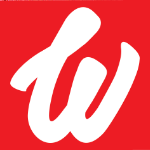 - Mon Jul 08, 2013 5:12 pm
#921556

For summer collection 2013, Wagadiwa try to explore with different patterns and garments that characterized summer look. There are seven different patterns that included in our latest collection, such as stars, stripes, plaid, camouflage, birds, flowers and even beans. What makes this collection different and unique are the bright colors, easy cut fabric, and special patterns.
Graphic tees remain present as a common thread in every collection. This is because Wagadiwa wants to embrace the roots of the brand. To complement the summer look, Wagadiwa not just offering tees and shirts. Collection of shorts, pants, and accessories such as pouches that are versatile and well designed can be found in our Summer Collection 2013.
Directed : Syahan Helmy
Shot & Edit : Yudha Ludiranto
Photographer : Syahan Helmy
Secondary Photographer : Bintang Adamas
Layout & Editor : Raffi Setioadi
Stylist : Arsy Medina
Coordinator : Ahmad Romero
Model : Luigi Adiwardhana K, Rika Risnawati Kr, Archie Dennis Balfour
Music : Jay-Z - Feeling It (Instrumental)
About Brand
Description
Established in 2012, Wagadiwa is a collective of artists who get together and transform into an ever-changing lifestyle brand. The word "Wagadiwa" are taken from two different language. WAGA means "our" in Japanese, and DIWA means "essence" in Filipino, which translate into "our essence". Our inspiration for this collection came from various influences ranging from graffiti, films, skateboarding, technology, arts, hip-hop, photography, sneakers, music, girls to everything in between. We offer our remarkable clothing collections to other street subcultures and liked minded people who got a good taste in fashion.
Mission
Our mission are simple, Collect a wide range of top figures, photographers, musicians, and talented artists to create an impact/inspirations with an attitude.
Vision
Our goal is to grow into a full range collection of street wear, home goods, limited-edition collaborations, garments, footwear, and accessories. We produce the highest quality brand that can stand for our pride as Indonesian and as an artists who work behind it without losing the core of business and coolness. We aim to become an urban reference with worldwide respect that embody street roots and forward-thinking perspective.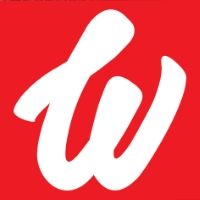 *****************************************************************************************************
Last edited by
fate
on Fri Jul 26, 2013 8:00 am, edited 7 times in total.